SentinelOne researchers uncovered a new threat cluster, tracked as WIP19, which has been targeting telecommunications and IT service providers in the Middle East and Asia.
The experts believe activity of the group  is espionage-related and that WIP19 is a Chinese-speaking threat actor.
The threat cluster has some overlap with Operation Shadow Force but utilizes new malware and techniques.
WIP19 utilizes a legitimate, stolen certificate to sign novel malware, including SQLMaggie, ScreenCap and a credential dumper.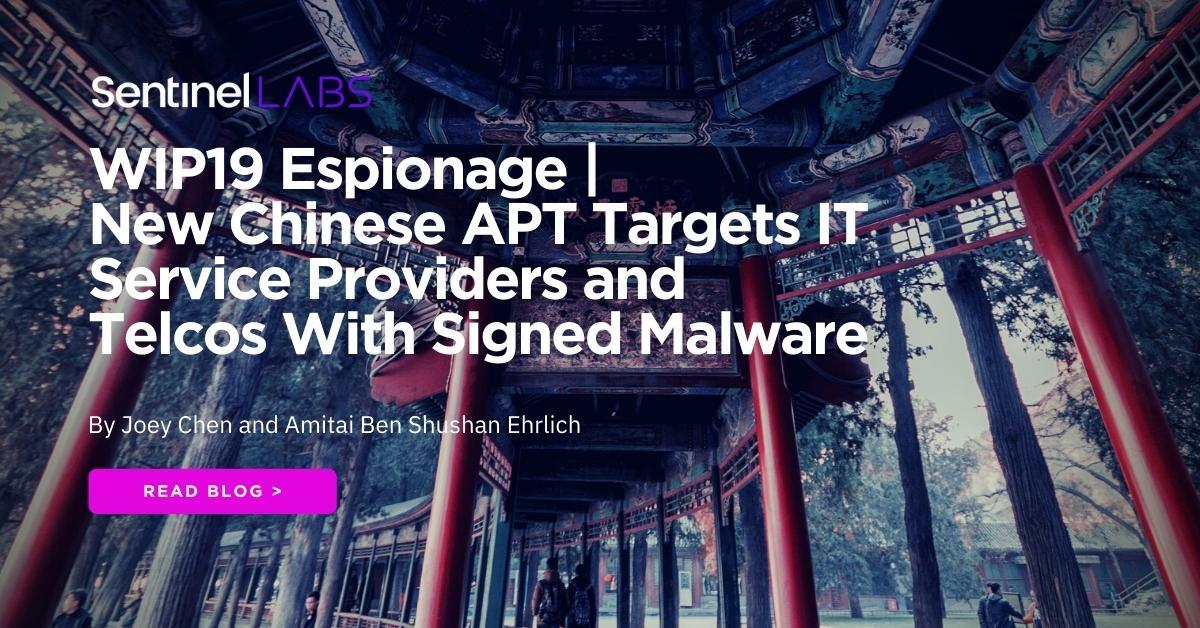 #Analysis #IoCs